Funeral homes in coal city il
All that is Maplewood Missouri
2013.03.22 17:55 frisellan All that is Maplewood Missouri
The City of Maplewood is centrally located in mid-St. Louis County. It is bordered by the City of St. Louis to the east, Webster Groves to the south, Brentwood to the west and Richmond Heights to the north. "Somewhere between Mayberry and Metropolis is Maplewood!"
---
2010.06.07 08:18 ghibmmm skramz life
A subreddit for the dorky, obscure subgenre of hardcore known as "skramz".
---
2013.05.11 20:41 ani625 Brooklyn Nine-Nine NBC TV series
Subreddit for Brooklyn Nine-Nine, the now NBC TV show that stars Andy Samberg and Andre Braugher.
---
2023.03.22 07:28 StudentMT Registered Massage Therapy(RMT) student looking for people interested in a massage.
Hello, I am Annie, a student the Registered Massage Therapy(RMT) program at Langara currently in semester 3. I am looking for patients to come in on Wednesdays and Saturdays for my student internship, we need a certain amount of credit hours for graduation!
The student clinic is located at 601 West Broadway easily accessible from the Broadway City Hall skytrain station. Please note that because we are students, health insurance cannot be accepted and we also cannot treat those with an active ICBC or WorkSafe BC personal injury claim.
Rates are affordable and there are discounted rates available for post secondary students, the elderly, healthcare workers and more.
All appointments are 1 hour and include assessments, treatment and some home care exercises.
You can book the appointment with me online or call 604-872-2471 to speak to the front desk.
Please DM me for more details or if you have any questions, thank you!

submitted by
StudentMT
to
vancouvercanada
[link]
[comments]
---
2023.03.22 07:28 packersmoversblr Local Moving Services in Bangalore
Moving to a new home can be an exciting experience, but it can also be a stressful one, especially if you're doing it alone. Hiring a
local moving service in Bangalore
can help you avoid the hassle of moving and make the process much smoother. In this article, we'll talk about what local moving services in Bangalore are and why you should consider hiring one for your next move.
What are Local Moving Services in Bangalore?
Local moving services in Bangalore are companies that help people move from one location to another within the city. These companies offer a range of services such as packing, loading, unloading, and unpacking your belongings. They have a team of professionals who are trained to handle your possessions with care, ensuring that everything arrives at your new home in one piece.
Why should you consider hiring a Local Moving Service in Bangalore?
There are several benefits of hiring a local moving service in Bangalore for your next move. Here are some of the main Benefits:
Convenience: Moving can be a time-consuming and exhausting process. By hiring a top local moving service in Bangalore, you can save time and energy by leaving the packing, loading, and unloading to the professionals.
Safety: Moving heavy or bulky items can be dangerous and can cause injury if not done correctly. Local moving services have trained professionals who know how to handle your belongings safely and efficiently, reducing the risk of injury.
Cost-effective: Although it may seem counterintuitive, hiring a local moving service in Bangalore can actually save you money in the long run. These companies offer competitive pricing and can help you avoid costly mistakes such as damaging your belongings or renting an oversized truck.
Peace of mind: Moving can be a stressful experience, but with a local moving service in Bangalore, you can have peace of mind knowing that your possessions are in good hands. These companies are licensed and insured, which means that your belongings are protected in case of damage or loss.
Conclusion
In conclusion, if you're planning a move within Bangalore, hiring a local moving service is a smart choice. Not only will it make the process easier and more convenient, but it will also give you peace of mind knowing that your belongings are in good hands. So why wait? Contact a local moving service today and make your next move a stress-free experience.

submitted by
packersmoversblr
to
u/packersmoversblr
[link]
[comments]
---
2023.03.22 07:27 Hot_Bet_7894 Arthur Brown - serial killer?
He could well have been one of Australia's worst serial killers, who perhaps remarkably escaped conviction on any charge.
Brown was born in Merinda and spent most of his life in North Queensland.
He worked mainly as a maintenance carpenter for the department of public works, where coworkers remembered him as a polite and obsessively neat man who always had sharp creases ironed into his work clothing.
Hester Porter
In 1944 he married Hester Porter (née Andersen), who had 3 children from a previous marriage. Hester later told her older sister Milly that she had once caught Brown molesting a child, and had since tried to keep him away from children.
Later Brown started a relationship with Hester's younger sister, Charlotte, who had 5 children of her own. The affair was "known but not acknowledged" by family members. In 1978 Hester, who was now bedridden with arthritis, died after hitting her head in a fall at home. It was later revealed that the family doctor had signed the death certificate without examining the body, and that Brown had hastily had it cremated days later. Many family members believe Brown murdered Hester.
Charlotte moved in with Brown soon after Hester's death, and the couple married later in the year.
In 1982 another sister of Hester's came forward and confided in family members that she'd been molested by Brown when she was a child. This sparked a string of accusations by yet more family members of childhood sexual abuse at the hands of Brown, with a total of 45 seperate cases. Many of his child victims had been taken to Antill Creek, 25 kms south west of Townsville, to be molested. However, no charges were pursued at the time.
Mackay sisters
7yo Judith Mackay and her 5yo sister Susan disappeared from a bus stop just 200m from their Townsville home on an August morning in 1970. A search was mounted later that day, and their bodies were found two days later in the dry bed of Antill Creek.
Both girls had been raped, strangled and stabbed, and their school uniforms were found neatly folded in their school bags and placed next to each of their bodies.
Several witnesses reported seeing the girls on the morning of the abduction with a suspicious man driving a rare blue Vauxhall Victor, with some reporting the vehicle had a drivers door in a mismatched colour. Other witnesses reported the car was actually a blue Holden, however one witness, a worker at a service station, refilled the vehicle and stated the petrol cap was on the left side of the vehicle, which meant it could not be a Holden.
The physical descriptions of the man given by witnesses matched Brown's somewhat unique wiry appearance, although police at the time focused on finding the vehicle, not the driver - no identikit or drawing was displayed to the public.
Police believed at the time the car was a Holden, and the witness statements suggesting otherwise were discounted.
Brown was working at the Mackay sisters' school at the time of the murders, and relatives later reported instances of strange behaviour by Brown at the time. He seemed obsessed with the case, at one stage he falsely claimed to know the girls' father, and he offered to take other family members to the site "where the bodies were found". He also drove a blue Vauxhall Victor with an odd coloured drivers door at the time - he soon removed the door and replaced it, buried it, before later recovering it and taking it to a local tip, because "he didn't want people bothering him".
A few weeks after the murder, Brown confessed to the killings when speaking to a stranger he had spent the afternoon drinking with in a pub. The conversation was reported to police, who then spoke to Brown and officially discounted the drunken confession.
Years later Brown again confessed to the murders to a workmate, who didn't report the conversation to police, believing Brown had been joking.
Following a Crimestoppers program in 1999, a family member contacted police and the cold case was reopened. Brown was charged with dozens of counts of sexual abuse of children, and the murders of the Mackay sisters. The trial ended with a hung jury, and Brown was later deemed unfit for retrial due to his worsening Alzheimer's.
The case has been closed with all involved satisfied that Brown committed the murders.
Adelaide Oval abduction
Brown is regarded as a suspect, with the identikit of the abductor baring a striking resemblance.
After seeing Browns picture on TV in relation to the the Mackay murder trial, a witness from the Oval case, who saw the two girls being led away by a man, came forward to state that Brown was the man she had seen - this was however 25 years later, and the witness was aged just 14 at the time of the abduction. It can be argued though that Brown's distinctive appearance hadn't changed a great deal in that time.
She had also reported that the man wore horn rimmed glasses, which he had dropped and picked up. Brown was known to wear horn rimmed glasses at the time.
Attempts to establish whether Brown could have been in Adelaide at the time have proven fruitless. Employee records may have shown if he had been on leave from work at the time, but those records have been destroyed, possibly in the Brisbane floods of 1974.
The only reported link to Adelaide was from a former colleague who reported a conversation with Brown during which he mentioned seeing construction of the Adelaide Festival Centre nearing completion. This would have placed him in Adelaide at some stage during a window of time which also coincides with the Oval disappearances.
Beaumont Children
Although no other links have been made, the fresh allegations regarding the Adelaide Oval case has led to suspicion that Brown may have been active in Adelaide - and once again, the identikit of the man seen with Beaumont children when they disappeared bares a resemblance to Brown.
Marilyn Wallman
Fourteen year old Wallman disappeared in Eimeo, Queensland on her way to school in March 1974.
Witnesses reported seeing a blue Vauxhall in the area at the time. Brown and his wife, Hester, had been to visit relatives in Mackay, however Brown's Vauxhall had broken down and the couple returned home by train, with Brown returning to Mackay alone to pick up the car. Depending on some variables, police believe it possible that Brown was passing through Eimeo (around 10km from Mackay) at the time of the disappearance.
Wallman was never seen again and no body was ever found.
Catherine Graham
Eighteen year old Graham was a door-to-door saleswoman who was murdered in July 1975. She was door knocking in the area of Brown's house on the day she was murdered.
Police believe two men were involved in the crime, however Graham's body was found at Antill Creek, close to where the Mackay sisters were found.
Brown died alone in a nursing home in July 2002, leaving instructions that no public death notices be placed. Only one stepdaughter was made aware of his funeral, and he left no surviving blood relatives.
Note: I didn't write this, I just shared it.

submitted by
Hot_Bet_7894
to
serialkillers
[link]
[comments]
---
2023.03.22 07:27 idobeworried anyone awake?
ayo, im thinking about doing something stupid cause my granny passed and her funeral is this saturday. and like all the flights are hella expensive, so are the trains and buses. the only option i have is to drive hours with someone to an airport (still expensive) but that's also a very bad option. cause this person is a massive trigger and so is the city that the airport is in. being triggered for hours then going to a funeral just isn't a good idea. idk what to do and i'm upset cause this is the last time i could possibly see my granny and i don't think i'll be able to. please can someone talk to me cause i really don't want to do anything dumb out of me being emotional.

submitted by
idobeworried
to
selfharm
[link]
[comments]
---
2023.03.22 07:26 rhune-asphodel I (24F) am struggling with repulsion (ick) in my relationship with my (36M) partner…
Has anyone been able to come back from feeling utter repulsion from their partner? There's no particular reason, just a lot of very small ones.
I (24F) met my 36M partner while working together at a really stressful job that required us to be together alone for extended periods of time. We have (I suspect) trauma bonded and now have been "dating" for 3 really long and kind of miserable years. I was living on my own for the majority of this relationship so I was able to push off a lot of the things I did not like about my partner. When I didn't want to see him I could simply stay home or make an excuse. Well, about six months ago he pushed hard for me to move in with him into his very, very small home. I've felt trapped and claustrophobic ever since I've arrived here. All of the things that I STRONGLY dislike about him are now glaring me in the face. He refuses to use good table manners. He generally smells bad due to mouth breathing and doesn't put any effort into his appearance. Having conversations about regular life things are now repulsing me from him because I feel like there is a disconnect in perspective. I also feel disparity in intelligence and creativity between us. He is unorganized, consistently makes unhealthy choices, and has made startling subtle homophobic/ transphobic and even racist comments at times. It is apparent he has failed in many aspects of his life as he has few friends and essentially lives as a hermit. No goals or ambitions and regularly states that he has "wasted a decade" smoking weed and playing video games. On top of all this, any time I stand up, he's right behind me. There is no room for my hobbies here. I haven't painted, or practiced yoga, etc. The big problem for me is that he isn't a mean or cruel person. He is kind where it matters and loyal to me. It's hard to deal with these feelings of repulsion when there no obvious conflict in our relationship. I'm concerned I should've ended this relationship when I realized I wouldn't enjoy the idea of living with him. We are moving into a bigger place in a different city. I'm hoping that these huge changes with help me build a better relationship with him but I just feel weighed down. I'm not sure what I'm looking for here in this subreddit. I'm just feeling alone and overwhelmed. I've been married and divorced before (high-school sweetheart) and this is my first relationship outside of that. I'm afraid I've dug myself in too deep. I'm afraid I'm dating a loser.

submitted by
rhune-asphodel
to
relationship_advice
[link]
[comments]
---
2023.03.22 07:25 CyberEcstasy Swine Wine
Today was the factory tour. I had won a spot through our local radio station. They were giving out two free passes, but I had no one else to take so I sold the other. I had called mostly out of boredom and to try out my luck. I was, to my surprise, the first to call in.
Pickup was at 9:00 AM. It had been arranged by Ardec & Ordec Winery. The cab had arrived five minutes past the pickup time: a factory van hosting the company logo on its side pulled up. I stared at the large, superimposed face of a larger woman drinking from a glass of wine. Her lips were bright red, her cheeks rosy; hair long and brown.
The door had slid open by itself. Inside, several other guests - I counted seven - greeted me with excited smiles. I stared up at the blistering sun and stepped in. The fresh air conditioning was paradise, and it smelled of lavender. The seats and floors were especially clean, as if someone had meticulously gone through every corner, crevice, and hole.
I introduced myself to the other guests, whom I noticed were holding glasses of freshly poured wine, and they introduced themselves in return. One woman, Maria, had caught my eye; strangely resembling the woman on the side of the van. Before I could utter a word to her, a glass of white wine was handed to me.
"Freshly made," said the man who had handed it to me. "Bottled just this morning."
I gave my thanks, sniffed it, and took a snip. I wasn't a wine connoisseur, but I loved the taste of it. It was exquisite, refreshing, fruity, and sweet. My personal favorite.
The tour group and I chatted on our way to the factory.
I noticed the windows were dark. When I asked why, the same man who had handed me my wine stated, "Long drive, not much to see but countryside."
Seeing the countryside was my favorite part about leaving the city on road trips. But soon, videos advertising Ardec & Ordec wines were projected onto the windows. A young woman, donning a white coat with the factory logo embroidered on a pocket, appeared as b-roll of the factory played behind her. She discussed the process of collecting the swine for winemaking and then a brief overview of what to expect during our factory tour. They gave away very little about the winemaking process, which I appreciated.
We arrived shortly after 9:30.
Upon our arrival, we were offered several more samples of their wine. One in particular, a chardonnay they had said, was especially tasty. I felt partly out of place, unable to engage with the others as they discussed different notes and characteristics of the wine.
A buzz had settled in, though, and soon, I stopped caring. I promised myself I'd enjoy the tour, and think little about whether I could participate or not. The wine tasted good. The fresh, country air was refreshing.
The factory, from what I could see, shielding my eyes from the sun, was its own small town; made up of several tall and large brick buildings. Before we could enter, our tour guide, John, instructed us to put on masks; the kind you see doctors wear.
"It's to help mask the smell," he stated, handing masks out to each member of our group. We put them on quickly, eager to get started with the tour already.
We entered through a side entrance, directly onto the main floor where the swine were housed and their sweat collected for winemaking.
The heat was almost unbearable.
Our tour group had begun to fan themselves with their hats and shirts; some pressed the still-cold wine glasses to their foreheads and cheeks.
John explained the heat was generated by industrial heat lamps. They hovered above the swine and were used to accelerate perspiration. He claimed the sweat was a key and "secret" ingredient used to give the wine its distinct flavor.
Despite the masks, it smelled foul - mostly of bacon when it's cooking and feces. Some of the other guests turned their faces away from where the smell was emanating. John noticed and instructed us to pinch the top of our masks, where the bridge of our noses met. A new smell, one of perfume, quickly replaced the former one.
John smiled up at us. "Better right?"
We nodded in unison and made our way over to a brightly lit hallway.
This hallway was as clean as the van had been. We were instructed to stand under several different shower heads. John said this would help sanitize us, as we might be bringing in germs and bacteria from the outside that could infect and harm the swine.
Finished, we entered the main factory building. It was a large, open space comprised of three rows. Each row contained six large cages where the swine were numbered and housed. The cages were made of thick iron bars and an electric netting above to keep the swine from escaping.
As John had stated, round industrial heat lamps hung from the netting. The cages contained two long troughs: one for feeding and another filled with water. They sat atop a soft, netted floor, where the sweat fell through and collected in large tanks. Large ostomy bags hung from their sides, but some were ripped open; likely from stress.
Beyond this, there was little space for the swine to move around; not that they could have moved much if they had the space.
Some of the swine weighed near 600 pounds - the illegal weight limit for our country - but most were far bigger than this, having been here for so long. They were naked; their bellies full of dirt, dead skin, and grime. Their entire bodies were soaked in sweat. Their backs and scalps were singed from being so close to the heat lamps. Some of the swine had lost their hair from so much pulling, exposing raw patches of scalp that had begun to cook underneath the heat. Flies swarmed around them, feeding and breeding on the exposed flesh.
One in particular, a female, cried out for her mother. She was the smallest of them. Number 23.
John explained she was new and had not yet acclimated to her new home. She was collected at seventeen years old, having reached the illegal weight limit a year earlier but kept hidden by her mother. The mother, he explained, had been executed.
One of the members of our tour group broke away, teasing number twenty. He looked over at us and, asking John, said, "What happens when they die?"
"Leather," he replied. "And meat."
I looked at my watch, noting the leather band had a small stamp on it: A&O.
Maria approached Number 23, with a look of recognition and sorrow on her face. She held onto one of the bars with a shaky hand.
Before anyone could take notice of her, an older woman approached us with two silver plates of freshly poured wine. They were passed around quickly, as the heat had become truly unbearable at this point. We drank in the wine, savoring more of the taste, just as Number 23 had begun to claw at her thick bed of hair; crying still for her deceased mother.

submitted by
CyberEcstasy
to
nosleep
[link]
[comments]
---
2023.03.22 07:23 travelplaces23 10. Santorini, Greece: The Hidden Gem Amongst Lesser-Known Vacation Spots
If you're searching for an alternative tourist destination with plenty of charm, look no further than Santorini, Greece. This remote vacation spot is one of the most beautiful and underrated travel destinations in the world. Its unique landscape and off the beaten path travel destinations make it a perfect getaway for those looking for something different.
Santorini is located in the Aegean Sea, and is one of the Cyclades islands. Its white-washed houses and blue-domed churches are a signature feature of the island, and it's easy to see why. This island paradise boasts stunning views of the Aegean Sea, and is known for its volcanic sand beaches and crystal-clear waters.
One of the most popular places to visit in Santorini is Oia. This quaint village is home to some of the most picturesque scenery on the island. The iconic sunset views from Oia are a must-see, and are the perfect place to capture some amazing photos. Plus, with fewer crowds than other popular tourist destinations, you can take your time and really soak up the atmosphere.
But Oia isn't the only hidden gem to visit in Santorini. The island is also home to many underrated tourist spots, such as the ancient city of Akrotiri. This archeological site is a must-see for history buffs, and offers a glimpse into the island's fascinating past.
If you're looking for a unique experience, consider visiting the volcanic island of Nea Kameni. This remote vacation spot offers a one-of-a-kind opportunity to walk on a still-active volcano. It's a quirky travel destination that's sure to leave a lasting impression.
Overall, Santorini is a lesser-known vacation spot that's full of hidden gems to visit. Its alternative tourist destinations and unpopular but beautiful travel locations make it the perfect place for a remote vacation. So why not escape the crowds and head to this secret vacation spot on your next trip? You won't be disappointed!

submitted by
travelplaces23
to
travelplaces23
[link]
[comments]
---
2023.03.22 07:18 AngelAreevalovespell 6 Overnight Love Spells for Effective Relationships +27693119805))- An Amazing Love And Lover Spell That Brings Back Lost Love Immediately
MAMA TRUE AND TESTED SPELL CASTER & SPIRITUAL HEALER +27693119805 FOR WORLDWIDE ONLINE SPELLSMagic ring/wallet for money bond man/women love marriage spells soweto midrand,paarl,worcestor nelspruit goergia witbank bellville retreat kimberley black magic voodoo spells doha,kuwait,omani Austria, Sweden, Poland, Switzerland, USA, UK, Canada, +27693119805 /AFRICA; BLUE VALLEY GOLF ESTATE, MIDSTREAM, MIDLANDS, CENTURION, Hatfield, Menlyn, Pretoria East, Brooklyn Pretoria North, Pretoria west, Sandton, Johannesburg, Midrand, Waterfall, Kyalami, Sunninghill/Lonehill/Fourways, Dainfern, Broadacres, Fernridge, Douglas dale, Northriding, Beverley, Sandton/Bryanston, Morningside, Wendywood, Sandown, Sandhurst, Hyde Park, Randburg/Ferndale, Randpark Ridge, Cresta, Blairgowrie, Windsor East, Northcliff/Melville, Blackheath, Auckland Park, Linden/Greenside, Parkhurst, Emmarentia, Rose bank/Parktown, Houghton, Melrose, Saxonwold, Killarney, Westcliff, Bedfordview, Oriel, Bedford Gardens, Edenvale, City Centre, Bruma, Kensington, LyndhursWORLD CLASSIC AFRICAN FINEST HERBALIST AWARD DOCTOR DR APEX In Lotto, Love, Court Cases, Promotions at work, Pure Magic Ring, Wallet, Lotto Spells & Powerful Traditional Herbalist Healer Cape Town, Fish Hoek, Simon's Town, Capricorn Muizenberg, Mitchells Plain, Khayelitsha, Eastrivier, Blue Downs, Mfuleni, Delft, Bellville, Kraaifontein, Stellenbosch, Paarl, Franschoek, Worcester, George, Mossel Bay, Malmesbury, Atlantis, Dunoon, Milnerton, Kingwilliams Town, Nyanga, Somerset West, Saldana, Constantia LOVE SPELL CASTER IN JOHANNESBURG, ALEXANDER, LENASIA, MIDRAND, ROODEPOORT, SANDTON,SOWETO, MSHONGO, ALBERTON, GERMISTON, BENONI, BOKSBURG, BRAKPAN, CLAYVILLE, DAVEYTON, DEVON, DUKUZA, EDEN VALLEY, MPUMELELO, ISANDO, KATLEHONG,Prof Nyanzi Heralists and Spiritual Healers LOVE spell,houston,taxes,georgia,goodwood,parow,mitchell's plain,mandalay herbalist love spell black magic investors,money spell,spiritual healer,money renders,winning tenders,malaysia,germany,france,netherlands,dutch,paraguay,p anama,peru,belgium,dubai,saudiarabia +27693119805 makkah,oman,atalanta,herbalist love spell/love portion,portugal,arab emirate Capetown/London/Uk/Spain/Herman/Paarl/Botswana/Zambia/Zimbab we/Angola/Australai/New Yolk/Maimi/Boston/England/Canada/Sandton/Midrand/Pretoria/Gu eteng/Rand berg/Port Elizabeth/East London/SAUDI Arabia/OmaniStellenbosh/wilderness/kynasana/George/mosselbay /Melville/wellington Great Sangoma in Cape town, Best Traditional healer, Native healer in Cape town,Love Powder,Love Treatment, Magic spells, Love Money Spells, bring back lost lover, lotto spells, voodoo, black magic, magic, best herbalist cape town, cape town, Durban, port Elizabeth, pregnancy problems,infertility, traditional healer INTERNATIONAL HERBALIST HEALER AND A SPECIALIST IN DISTANCE HEALING,TRAVELLED DIFFERENT CONTINENTS TRYING HELP DIFFERENT KINDS OF PEOPLE, MANY PEOPLE HAS TAKEN THEM A LONG TIME TO PROVE AND BELIEVE IN HERBS,ANCESTRAL CULTURE AND SPIRITISM.MANY MIRACLES HAVE BEEN PERFORMED AND HELPED THE MAJORITY , CALL DR ABDUL CELL +27693119805 1_BRING BACK YOUR LOST LOVER IN JUST ONE DAY 2_CHEST PROBLEMS 3_PENIS ENLARGEMENTS 4_WOMEN WITH PREGNANCY PROBLEMS 5_COURT CASES 6_PROTECTING HOMES AND PROPERTIES 7_MAKING YOUR PARTNER TO BE YOURS AGAIN 8_PREVENT ROBBERS FROM ENTERING YOUR HOME 9_DRINKING PROBLEM 10_GETTING RID OF EVIL SPIRITS 11_BAD DEBTS 12 — BEWITCHED PEOPLE 13_STRESSED PEOPLE 14_MADNESS 15_LUCKY CHARMS 16_MAGIC WARRET(ATTRACTS MONEY) 17_BEWITCHED PEOPLE RECOVERING STOLEN GOODS ATTRACTING NEW CUSTOMERS STOP SOME ONE FROM ENTERING YOUR RELATION SHIP PLE PEOPLE FIND PARTNERS POTIONS TO HELP SINGLE PEOPLE TO FIND PARTNERS FINANCIAL AND DOMESTIC VIOLANCE BROKEN MARRIAGES SEXUALLY TRANSMITTED DISEASES WEAKNESS IN BED GETTING BACK YOUR LOST JOB PROMOTION AT WORK
submitted by
AngelAreevalovespell
to
AngelAreevalovespell
[link]
[comments]
---
2023.03.22 07:13 Ka_wi Early Signs Of Finacial Abuse Or Overreacting?
To make this short, I need advice when it comes to parents asking for money.
(Some background we are extremely poor, immigrant family in U.S. My father and mother aren't very tech savy nor do they have savings. My mother works the same job for years, and my father often spends large amount of money to send to Nigeria, or full on travel there. He says its for his business but we haven't seen the rewards from it in years. My mom also has to fund these trips. They did not set themselves up the best.)
Before I had any sort of steady income my father would try to convince me to take out risky loans. Some sounded illegal and would jepordize my scholarships for college but of course it was just an exchange of words and a hard, "no." Another time when I had "refunds" from college, (the refunds were more like excess loan amounts I took out.) l I gave him 700 dollars for a funeral in Africa. He still hasn't fully paid me back. There was one time my father wanted, no joke, 20,000 dollars from me in the form of a private loan I would take out in my name. Just for his business in africa. He sat me down, and I had to freeze my accounts just in case something crazy happened. (I already have student debt btw) Now ever since I have gotten my first job, they have been asking me for money. It was an emergency since the car broke down. However, I have only had 3 pay checks so far and within a span of a few days I have lost 455 dollars because they needed help paying bills. I gave my father 250 dollars. He spend some on food then the next day asks me for gas money? Today I gave my mother 240 dollars so we can have lights on. I make 15 bucks an hour, working 8 to 4pm.
I was excited to finally have a job. I work overtime everyday so I can pay of my loan debt, pay my college tuition instead of taking out loans, budget for a car because my city has damn near no public transportation, go to driving school, etc. I felt like finally I was starting life, and being independent. However, this upset me because I felt like I always paid for their financial faults. I feel used sometimes. My dad also lies about how much money he owes me, always decreasing the number even though I don't nag him about it. My brother never paid for anything even if he broke something. I want to help my family but I spent so much within two days. There's a lot of red flags and im just anxious.
What should I do?
Edit: Also not completely broke from it. I don't pay rent or ultilties either. So should I overreact if they at the end of the day, they only needed help and haven't done anything too sketchy?

submitted by
Ka_wi
to
Advice
[link]
[comments]
---
2023.03.22 07:13 Astice_Pensante Destiny, Horizon Actor Lance Reddick Dies At 60 (03/22/2023)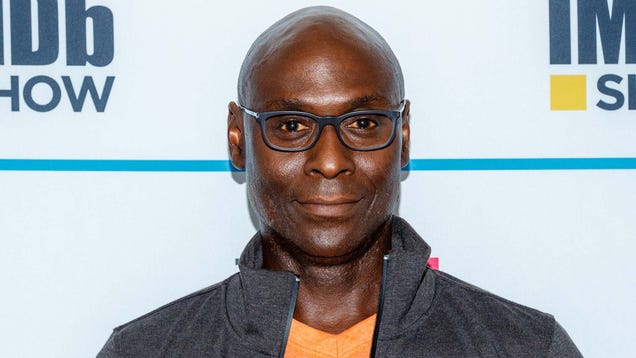 Lance Reddick
has passed away.
TMZ reports
that police found him in his Studio City, Los Angeles home on Thursday. He was 60 years old
Link to article
submitted by
Astice_Pensante
to
GameGazette
[link]
[comments]
---
2023.03.22 07:08 Adept_Victory3201 31 M Professor from 🇬🇧. Settling into my new role and ready for a new chapter in my life
Hey there,
I've just started a new job which, I have to say, is pretty close to my dream role.
However I have found the adjustment a little difficult since I'm in a new city away from family and friends I've developed over the years. The social scene is also a little difficult as there still a large chunk of the workforce still working from home. So yeah, definitely a barrier to making friends in your thirties!
I'm happy to chat and see if we get along. Here is a little about me: 6ft, brown hair, blue/grey eyes, love sports (both doing and watching), I try and spend a lot of time outdoors as I can, music is great and need to get some house music recommendations, and finally I do like to game a little too but mainly FPS.
If this is interesting enough to you then I'm happy to chat!

submitted by
Adept_Victory3201
to
MakeNewFriendsHere
[link]
[comments]
---
2023.03.22 07:07 DifferentShower7041 Dealing with relatives (rant)
I'm an ex muslim with liberal parents. But my relatives are a pain
They mock my parents, especially my dad for letting me and mom not wear hijab. Or lecture my dad for letting me wear Western dresses and Indian sarees.
It's getting extreme everytime. We live seperately in a city with non Muslim folks around in our building. But when we go our native place, nagging starts about my WhatsApp dps, insta posts, or even mom not wearing hijab. Or against me and mom working. It's toxic.
Now they even adviced my dad to marry me off when some relatives visited my home yesterday. Which he and us are totally against . But dad is afraid to speak up in front of relatives because he's afraid of what they would do. Instead he chooses to live separately/avoid them as much as possible. It's torture on a mental level.
I've kinda decided not to go to my native place because of this. But at times this hurts because I miss some of cool cousins and childhood moments.
Rant ended. Smh

submitted by
DifferentShower7041
to
exmuslim
[link]
[comments]
---
2023.03.22 07:04 StagePotential3837 What's the difference between the engine and 6mm mk18
---
2023.03.22 07:02 Gloomy-Ad5770 Load order
I tried a couple of load order templates I found online and the current one has been pretty good at making sure the mods worked as intended across a few character builds but recently started having the game crash more often without any change to it, or the game failing to even start on Xbox. So hopefully someone who knows modding better can help me out this mod list in a more reliable order or suggest a better mod or if any are known to cause issues and should be removed. Here's my current load order:
USSEP
Reforging - to the masses
Modern brawl bug fix
[XB1] Simple time scale change
Civil war quest immersion bundle
Paarthurnax - quest expansion
The enemy of my enemy
Sursummer assault
Night mother's embrace - an assassin's tale
A dishonest day's work
Destroy the thieves guild
Destroy the dark brotherhood
Penitus oculatus
Return to helgen SE
The forsworn we've been waiting for
Where darkness dwells
Where darkness dwells: shadow kingdom
Mythic dawn expansion
Good guys quests
Better thieving alternate
Castle volkihar rebuilt
[XB1] recover cities
Crusader - a dawnguard bundle
Soljund's sinkhole
Windstad mine
Training adjustments
Guild leader perks
VioLens
Summermyst- enchantments of Skyrim
Heart of gold - an adoption bundle
Free player home hearthfire bundle
Better vampires 8.7
[Xbox One] vampire lord perks
Double perks
Rich merchants of Skyrim
Better courier
Improved slow time shout
Effective blocking
Wards act like shields
Magic scales with level
Buffed bound weapons
Simple paladin [X1]
Archery skill set
Convenient horses
Scales one-handed attack speed for Ordinator
Faster casting SE for XB1
Vampire underwater suffocation fix
[XB1] truly absorb dragon souls
Berserker rage for everyone
Run for your lives
Better vampire NPCs 1.9
Serana infinite
Populated forts towers places
Tolft TG fence
Auri updated - song of the green
Immersive patrols lite
Warrior poet powers
Cloaks of Skyrim
Elemental walls redone
FYX - 3D Skyrim
Realistic water two
Enhanced lights and FX
Enhanced blood textures
A quality world map - vivid with stone roads
Dawnguard map markers
Wear multiple rings
King ports - arvak replacer
Better shadowmere (armored)
Auri re-imagined CBBE
Gritty animations requiem 2.0
Animated mounted casting
PrivateEye's heavy armory - new weapons lite
PrivateEye's heavy armory - USSEP patch
Jlmountainkeep (must fall keep player home I think, deleted from Bethesda net)
Better vampire weapons 1.4
Dark dawnguard armor
Nether mage armor
Ebony blades - by CrazyLion
Summerset shadow armor
Dragon infused daedric armor
Dragon knight armor
Clipsymoon weaponry artifacts
Silver elven armor
Silver dagger
Kynreeve armor
Vampire Mira armor
Molag bal - armor
Volkihar knight armor
Ebony Damascus crossbow
Liliths harbinger custom sword
Hoodless dragon priest masks
Green thumb - rare curios
ARs Metallica
Tweaks crafting recipes v2
Vortikai's playable clothing
Jewelry of power
Elemental vision of Skyrim
Improved spellbreaker ward
Simple upgradable leveled list items
Ring of carry weight
Instant mastery
CBBE
Unique uniques by insanitysorrow
aMidianBorn steel pack
aMidianBorn dark elven armor
aMidianBornnordic carved
Molten glass armor & weapons replacer
Ancient shrouded armor replacer
Mxblack dawnguard weapons & armor
Visage of mzund replacer
Superior harkon's sword
CL's weapon replacer 5 in one
True dawnbreaker
Unlimited sprinting
Visible favorited gear
Relationship dialogue overhaul
RDO - USSEP patch
Undead beloved - Serana bundle
Serana dialogue add-on
Serana dialogue add-on castle volkihar rebuilt patch
Serana dialogue add-on RDO patch
SDA convenient horses patch
Stones of barenziah quest markers
Critical weapon mastery
[xb1] vampire sun damage clothes covering
Tweaked arrows and bolts
Convenient arrows and bolts
My home is your home
Awesome artifacts - anniversary edition
Unique thane weapons
XP32 maximum skeleton + realistic ragdoll and forces
Weapons on back - swords and quivers
Dawnguard as a vampire
No vampire cure on rumors
Ordinator - perks of Skyrim
Apocalypse - magic of Skyrim
Ars arcanum nova
Apocalypse - Ordinator compatibility patch
Odin - Ordinator compatibility patch
Sustained magic
Sustained magic apocalypse patch
[xb1] proper aiming
Growl - were beasts of Skyrim
Mannequin maker
Xbox - disenchanting overhaul
[ICS] enchantments unleashed
Infinite charges
Debug menu

submitted by
Gloomy-Ad5770
to
SkyrimModsXbox
[link]
[comments]
---
2023.03.22 07:02 skspsraniganj Be a Part of the Best: Admission Open at Best School in Andal
See Facilities at Best School in Andal Before Applying for 2023 Admission
When it comes to choosing the best school for your child's education, safety and security should be top priorities.
Andal, a city in West Bengal
, is home to one of the best schools in the region, with top-notch safety measures and security protocols in place. As a parent, you want to ensure your child is in a safe environment fostering growth and development. Additionally, parent involvement is crucial to a child's academic success, and this school values and encourages active participation from parents. In this blog, we will delve into the safety measures and security protocols of the
best school in Andal
.
It will help you understand the importance of parent involvement in shaping a child's education. So, let's get started!
submitted by
skspsraniganj
to
u/skspsraniganj
[link]
[comments]
---
2023.03.22 06:59 SaucyWeenie Going on a solo trip to finally explore but not sure how to do it
TLDR: Visiting a city I lived in for a short trip to pursue the desires I had but don't know how to approach guys to do things ranging from spontaneous hangouts to hookups.
For context I am 25 and I've repressed my sexuality my whole life and to an extent still do. Grew up in a conservative religious household hence too afraid to try anything at home city. I'm out to close friends and my sister but, private in general and keep to myself most of the time.
I am naturally charismatic and outgoing but become the complete opposite when it comes to going out to meet other guys or attending gay bars and clubs due to lack of experiences. I find myself stammering and too shy to talk to anyone.
Tried to use the typical apps but it really crushed my self-esteem and image. I was always happy with my looks and body, but that changed quite drastically and took about half a year to recover from it somewhat. Now I'm scared to go into this trip alone and self-conscious of how I'll be perceived. But I am determined to go out and explore and be free even if for a short time. I really wanna have fun and hopefully gain an ability to approach guys more.
Planning to visit a city I lived in for a couple years to finally pursue what I wanted to do there without having that past fear and anxiety holding me back
Just wanted to post to see what helps y'all with approaching strangers solo. See if I can gain some insight to prepare myself for the trip next month.
Also I'm sorry if the post is convoluted or confusing to follow.

submitted by
SaucyWeenie
to
askgaybros
[link]
[comments]
---
2023.03.22 06:51 Sevchenko874 [Fan Work of Fan Work] Koishi Komeiji's Heart Throbbing Adventure The Interim Chapter 12
You Matter to Her in a Way No One Else Could
When you died and were reborn, you became divine. You were love, and you were violence, and you were my miracle. A God sprung forth from the decaying machinery of your broken body. Koishi, the God of Love and Hate—have mercy on us all.
Down by the shore
of one of the great Lunar seas, there sat a lonely shack thatched with feathers. Inside, there was a massive
wani
no less than eight leagues long… and her infant son. To that crocodile who had never known true familial love, that delicate little child—who cooed and smiled at his mother's every move—was nothing less than a miracle. Such a delicate life in her claws, who knew nothing but unconditional love for his mother—to the crocodile, it was proof there was still good in the world.
She was tired, but the crocodile forced herself to stay awake. There was something she needed to do—a memory she wanted to share with the most important person in her life.
So, with all the caution and tenderness in the world, she picked up her child with her jaws and coaxed him into her throat pouch. The newborn child, perhaps having some shared instinct with his crocodilian mother, did not cry or struggle. Instead, he let out a giggle as he poked his head out from between his mother's jagged teeth. With a snort, the dragon climbed out of her thatch hut, and crawled along the shore, drawing a meandering trail in the sand as she went.
When she reached the point where the water came to shore in gentle waves, the crocodile set herself down in the sand, letting the waves wash in and lick at her child in gentle sprays. Her child giggled as the Lunar sea's tickled him with its pure waters, and as he did, his mother couldn't help but feel at peace.
Nothing. Nothing at all would be able to take this from her.
Her miracle.
Toyohime opened her eye to clear blue skies.
She flexed her fingers, and instead of feeling the cold steel of the ship she started to tear apart, she felt so many tiny pebbles, warmed by their time in the sun. Sand? She brought a fistful of the stuff into her vision, before letting it fall through her fingers and run down her face. It was too real to be a dream.
Toyohime sat up to observe her surroundings. As far as the eye could see, there were infinite stretches of sand collected into wind-swept dunes that obscured the horizon. It was hot. Unbelievably so for what was supposedly the void. She felt a gentle gust of warm wind pass by her and toss her hair. This place… this impossible place… was she dead?
She rose to her feet, fighting biting aches and pains from her battle not too long ago. No—not dead. Somehow, she had survived—there was no other explanation. And as she looked down to assess the damage she had taken, her suspicions were only confirmed. Her right arm was missing, and in its place was nothing but a healed stump. The nasty cuts and bruises she had received in the fighting had all healed over for the most part, the only evidence they happened at all being residual scars that were yet to disappear. The ground was covered in dried blood. She must've been laying here in this sand trap for hours.
She brought her free arm, completely healed, up to the general space where her right eye was to find an arrow still protruding from it. Wrapping her fingers around the shaft, Toyohime tore it out in a fluid motion, causing the wound to reopen and drip blood onto the sands below. But, through some miraculous action, it was mere moments before the flow of blood stopped as the wound healed shut. Her right eye was still inoperable, but this healing ability was downright uncanny, even for a god.
She flexed her fingers. It felt like there was a hole in her head from which memories and feelings poured out. The mystery of how she got here, who she killed, and whether she could even trust her own senses had no answer—Toyohime knew she herself had made sure of that. She supposed there was a good reason. The less she knew, the better. That was something she could trick herself into believing.
Though no matter how much she forced herself to forget, she had the horrible feeling she had done something unforgivable—something she would kill over. In a sea of atrocities however, she could hardly even begin to suppose what that might have been. Maybe the heat was starting to fry her brain.
After spending a few minutes snapping the arrows lodged in her body by their shafts, Toyohime looked to the horizon, and then up. Ahead, there was a massive sand dune, no less than five times her height, and beyond the crest—a black pillar of smoke. Toyohime was not alone.
As she made her way up the shifting incline, Toyohime got to thinking about her next course of action. If this wasn't a hallucination, then it most certainly had to be some extension of Koishi's will. Land in an impossible space… the creation of something impossible like that could only be a factor of a deteriorating mind, or God. And Toyohime had no time to consider the possibility of a crumbling psyche—not when she had a duty left unfulfilled.
But then… that would mean this was the paradise of Koishi's mind. Surely, by her side is where she would find her salvation. She had already come to terms with it—that there was nothing left for her in the old world. Koishi could pervert and corrupt reality in whatever twisted ways she wanted—as long as it was the creation of her heart, it would be sufficient. Everything beyond that was not worth saving to the former princess.
… But that also meant there would be more enemies. More people she had to kill. She was ready. Ready to kill and ready to die in the name of love.
And as she planted her boot upon the peak of that sand dune, she saw the whole world become bare before her. A fair distance away was the crashed wreck of a golden ship, releasing plumes of black smoke as it burnt away. From this distance, it was difficult to make out any finer details, but she was sure the occupants had escaped. Satori was resourceful and stubborn, if nothing else. Dying in a crash was an impossibility.
She then traced a line from the ship through the shifting sands—to a city upon the horizon. Massive towers of glass and steel pushing against the sky, half buried in the sand, bending light around them as they reflected the intense heat of the sun. It gave the sight an unnatural fuzziness, as if the city was threatening to disappear at any moment.
As she traced the decaying visage of those buildings upwards, she saw a thin line reach beyond and into the sky. The line separated into two before converging back on itself. Above the city, etched upon the sky itself, was a pitch black gap in reality, opened and filled with so many eyes. And above still, the object of Toyohime's desires and her sole driving factor—Koishi Komeiji.
Though the God's eye was open, as well as the myriad collection of smaller eyes and drooling jaws that had lined every square inch of her squirming appendages, it was hard to tell if she was awake or conscious. Toyohime knew Koishi best, and if she had any guess as to what Koishi had been doing in the time they spent apart, it was receding back into the numbing comfort of her own mind. Even now, Toyohime figured she was still dreaming, avoiding the cruel weight of her responsibility. What manifested outside of her mind must've been some sort of twisted runoff.
Down there, hidden in the dunes, Toyohime knew there were those who would take this dream from Koishi. Those who would hurt Koishi. Those people would've done just as well to dig their own graves and build their own coffins. Because so long as Toyohime drew breath, she would protect Koishi with everything she could muster—that was her promise and the nature of her impossible, unconditional love.
Koishi was Toyohime's second chance.
This time, one way or another, there would be no opportunity for a third.
Mima, on the other hand, had woken up quite a bit earlier than Toyohime had.
She had not suffered any fatal wounds or debilitating strikes leading up to the point where the reality around her started to crumble and distort—but she had briefly lost consciousness regardless. She figured that might've been a good thing; an action so absurd and so against everything she knew, perpetrated by an impossibly powerful being… even if a mere glimpse didn't physically tear her mind to ribbons, she had no interest in trying to understand such a nonsensical event.
Mima awoke not in a desert, but in a grand sprawling city of seemingly human construction. Though the sun still hung overhead, the impossible hills and mountains of sand that caged the city in, always seemed to shift and move in the most calculated way… such that the sun was always put out. Caught in the shade, the city looked like it was in a perpetual night, in spite of the blinding yellow of the endless desert just beyond its limits.
Though that was the case, the city was far from dark. Street lamps, blinding neon signs, blinking traffic lights, apartments and houses with windows illuminated by the fluorescent lights within… It gave the impression the city was alive. It seemed exactly as a real bustling city at night, with its breathing and blinking—but there were no people. No matter how far Mima walked, no matter how many buildings she popped in, she would encounter no souls. She would find, in those buildings, immaculate setpieces filled with lived-in charm, hints and implications of life—but not people. Not even Yukari, who she wandered the streets in search of.
She recognized this place. This city—Tokyo. It couldn't have possibly been, but it was the same Tokyo she grew up in, back before the Moonlight Descent and before the Kaiju. Before her chance meeting with the youkai who used to be her friend. This city, trapped in the middle of the desert, caught in an artificial night that obscured the flow of time—somehow it managed to be the perfect recreation of a long lost city, as if someone had taken a scalpel to the part of Mima's brain that held onto the precious memories of her past life. It was comforting, being back in familiar territory, but it also carried along a pervasive uneasiness. The nostalgia said it was real, but the rational mind knew better than to buy into an impossible mirage—made all the more uneasy by the deathly silence of its streets.
After wandering around for a dozen minutes or more, Mima eventually came to find Yukari in a 24-hour fast food joint. She was sitting, out of her suit and miraculously healed, on a stool that faced the street outside, with her head down and a small pool of drool collecting at the point where the corner of her mouth met the countertop. Renko always said Maribel could fall asleep anywhere.
Mima floated back and forth around the gently snoring form of Yukari for a bit, considering her options. She changed back into her Renko form for a second, and after adjusting her hat a little, she reached over to tap Yukari on the shoulder… but then shied away. Glancing at Yukari, then back to her bag, she rummaged through its bottomless contents and pulled out a whole host of items: hand mirrors, makeup kits, two liter bottles of listerine, mints and peppermint breath spray and assorted beauty products.
She stole a quick glance back at Yukari to make sure she was asleep before going at it—in one go, she dumped every minty product she could into her mouth before swishing the unholy mixture in her mouth. It was not a moment later that she coughed out all of that liquid ice with a retch and a gag. Sheepishly, she turned her head to see if Yukari had woken up in all the commotion. Luckily, she was still knocked out something fierce. Mima might've guessed she was dead, if it weren't for the occasional snore.
Undeterred, she opened a hand mirror and began to apply her makeup. Carefully. There was a subtle art to it—she only needed enough to hide any unsightly blemishes she might've gotten from her rather shut-in lifestyle as a ghost. Anything more, and Maribel was bound to notice Mima was purposefully fixing her appearance around her. None of that. Mima was trying for a more subliminal approach… It's what worked in the past, after all.
Well, upon further thought, Mima figured "worked" was too strong a word. She did die before she saw any results, after all. But enough of that, Mima thought—now that she regained her memories, she's finally gotten another shot. This being the apocalypse and all, she figured she should probably make it count.
She clicked close her portable hand mirror and, along with the rest of her stuff, threw it back into her field bag. She stole one last glance at Yukari, who was still sleeping soundly, before straightening her hat and clearing her throat.
"Maribel…" she said in a quiet, sing-song voice. She placed a hand on Yukari's shoulder and gave it a gentle shake. "Maribel, wake up."
No response. Mima pouted as she shook her around again. "Merry? It's so scary around here—I need someone super strong and amazing by my side. Maybe we could hold hands?"
Nothing but more snoring. Mima's expression fell. "... Okay, seriously. Wake up."
"Don't make me break out the big guns, Merry," Mima said, digging through her bag and pulling out an airhorn. "I'll do it. You think I'm bluffing?"
A tense beat passes. Mima stows away the airhorn. "... Ah, I'm just kidding. I wouldn't do something like that to you. You're too cute, hehe."
"I'm not above this, though." She reaches back into her bag and pulls out a spray bottle filled with water… before giving Yukari's face a couple of quick spritzes.
That quiet, tranquil expression to Mima seemed almost a timeless representation of the relationship she shared with Maribel quickly contorted into one of disgust. After a moment of being pelted with spray after spray of water droplets, Yukari finally was roused from her sleep, a squinty, grouchy mess.
"Who..? Urgh…" She mumbled with a groan. When Yukari saw Renko, immaculately constructed before her with enough accuracy to convince her she came straight from her memories, she froze. Her voice was barely above a whisper. "... Renko?"
"Hehe… Yep, it's me! Your best friend. Best girl-friend, even. That is, a girl who is also a friend. Not a girlfriend, you know? Aha… Unless? Kidding, kidding." Mima flashed an easy smile. "Glad you're awake. Hey, before you say anything else—how do I look? I look cute, right? I know we're in the middle of saving the world and everything, but I've actually been spending a lot of time taking care of my appearance."
As Mima continued to ramble on and Yukari continued to wake up, her expression made a slow and gradual pivot. Where at first Yukari couldn't hide her bemusement from her face—as well as that strange pained expression someone would have, seeing a loved one they have long since finished mourning appear upon their doorstep—she eventually came to settle on an empty stare and a neutral, apathetic expression. It hurt Mima a little, seeing such a radical turn in her demeanor.
"Oh," Yukari muttered. "It's just you."
Mima didn't think she intended it, but there was a layer of latent annoyance in her words. Or maybe it was disappointment? A thousand years or more apart did a lot to shift their relationship. That much was clear—and it hurt.
Yukari took a moment to look Mima up and down. With a scoff and a roll of her eyes, she delivered an unceremonious answer. "You look fine."
Mima sighed in response. "Hey, I'll take it."
"More importantly…" As Yukari continued, she craned her neck around to absorb every detail of her surroundings: everything from the light fixtures above to the tables that were so meticulously set and prepared. "... Where are we?"
Her eyes naturally gravitated toward the front counter and the kitchen section that was just behind—meticulously wrapped burgers and fresh fries, set underneath heat lamps… it was as if they were all made recently. But that wasn't even the strangest detail Yukari's eyes were able to pick out. Upon one of the tables was a tray, filled with half eaten food—as if the patrons ceased to exist in the middle of their meal. This was beyond a mere liminal space, where it gave the impression of once being a place where people gathered—it was closer in relation to the scene of an ongoing disaster, where people had left in a hurry.
In that way, it didn't carry much of the surreal quality of a place no longer meant for humans—it more so felt like a place with a cursed history, its sinister and mysterious narrative etched into its skin and flesh through the vestiges of human presence. Mima could tell, being a ghost herself, there was more to this place than the physical construction. As to what 'more' was, she could not place.
She could tell Yukari was thinking something similar by the way she walked around and took in the feeling of the place. Her posture was rigid and cautious, but not necessarily ready and waiting for danger. There was a quiet dread to the things that weren't, but should've been.
"I'm trying to figure that out myself," Mima replied, following Yukari around with her arms folded behind her back. "You're going to think I'm crazy, but… I think we're back in Tokyo."
"I don't think you're crazy." Yukari replied. She walked over to the table with the food and traced a finger across its top. No dust clung to the surface of her finger, as if the tabletop had recently been cleaned. She brought the back of her palm close to the food. It was still radiating just a little bit of heat, as if it had been freshly served. "That's the part that scares me."
"... Assuming this is all very much real, this must be Koishi's doing," Yukari declared, taking a moment to look down at herself. As she flexed her fingers, her eyes narrowed. Mima figured she might've just realized she had been healed and mysteriously back to her usual outfit. She still looked younger and weaker than she once was, but there was an undeniable, albeit subtle increase in the vitality she seemed to convey. As Yukari's eyes wandered to the empty city street outside, Mima couldn't help but notice that expression—that idle, faraway gaze that looked like Yukari had trapped herself in a vivid daydream. She couldn't help but realize how much Maribel had changed—and yet stayed the same.
"Whatcha thinking, Merry?" Mima tried, shuffling up to Yukari's side.
"Yukari."
"Oh. Right. Ha, that's my bad. My bad…"
"I'm thinking: why Tokyo specifically?" With a wave of her hand, Yukari opened a gap next to her. Through that little tear in reality was a bird's eye view of the whole city, as well as the infinite desert that surrounded it. "... There must be some significance to this location, but I couldn't possibly imagine what it could be. Not right now, knowing what we know."
"Hey, I grew up in Tokyo, you know? Maybe it has something to do with that? And… y'know, we were teaching in Tokyo before…" Mima gestured vaguely around herself. "... Everything, I guess. Maybe Koishi's reacting to our memories."
"Could be. Could just as easily be something related to Koishi. Could be nothing at all." The view through the gap eventually fizzled out, leaving nothing but the inky blackness of the pocket dimension Yukari held dominion over. She let out a sigh before stitching the gap closed with a wave of her hand. "I'd suggest we keep on moving. Collect as much information as we can about this place. But only what we need—the plan is still largely the same. There's no telling when she will appear again. Best be as quick about it as we can."
"Oh. Uh… Alright. That's cool."
"... What?"
"Hm?"
"What's wrong? You disagree?"
"Oh no, ah…" A sheepish grin crawled across Mima's face. "I was just thinking about how much you've changed, is all. It's just… you know, a huge city missing all of its people is pretty mysterious, huh? Don't you want to do more exploring? Poke around a bit and take in the sights? Like we used to—just one last time?"
There was an unsettling period of silence where Yukari stared straight through Mima with that flat look. She averted her eyes for a passing moment. When Yukari returned her gaze to Mima, it was steely and cold. "No. Neither of us are kids anymore. We have duties and responsibilities that we can not abandon. Not for anything."
Yukari brushed past Mima. The gesture wasn't very rough at all, but Mima felt it come at her hard. As Yukari opened the door, she looked back at Mima and gestured to her to follow.
"Let's go."
Orin did not want much from life.
There was Satori, her master, who she cared about deeply. There was Okuu, her best friend, who she loved. There was Koishi, the younger sister of her master, who she felt obligated to take care of. And of course, there was her job of transporting corpses, which she could do endlessly and without tiring. Those things more or less encompassed everything she cared about—Orin was a simple person.
So as she crawled out the emergency hatch located at the top of the ship her master had so recklessly buried into a sand dune, she couldn't help but feel so hopelessly out of her depth. With a groan, she hoisted herself over the lip of the hatch before losing her balance and tumbling over.
As she tumbled downward, bumping her head against every little edge the ship had on her way down, the visor to her suit cracked and then shattered. But as she flopped down into the warm sand, her arms and legs spread in a state of absolute fatigue, she couldn't really bring herself to care about the warning tones in her helmet—or the fact she was able to breathe the air here, in what used to be the void. Frankly, all she could think about was how much she wanted to go home.
"Orin! Are you okay?" A familiar voice called from somewhere outside her field of vision. It was followed by the hasty clattering of boots on metal as they no doubt clambered down the ship in a hurry.
All Orin could offer in response was a weak grunt and the extension of a thumbs up.
"Are… are you insane?" Another voice called soon after, all breathless and hoarse. It cracked with exertion, as if it had already been worn out by so much screaming. "Satori, what form of devil possessed you to do that? We could've all died!"
Satori, of course, didn't respond. Not before she entered Orin's field of view, her own helmet long since thrown away. Her face was etched with a rare look of concern, and she breathed a deep sigh of relief when she saw Orin manage a weak smile. Wordlessly, Satori jostled off the smashed helmet from Orin's suit and brushed away any remaining debris… before pulling her into a tight embrace.
Orin, dazed and shocked from the crash, could manage little else than to rest her head upon her master's shoulders as she was pulled in. But through whatever stores of energy she had left, she managed to raise her arms and wrap them around in loose reciprocation.
"I'm okay," she whispered. "I'm okay."
Satori pulled back from the hug, but stayed kneeling by Orin's side. Cautiously, she looked to the horizon, as if she had caught a vanishing glimpse of something stalking them from behind the shifting sands. She extended an elbow for Orin to grab on to. "Let's go. Can you stand?"
"I… I think so," Orin mumbled, hooking one of her arms around Satori's elbow and placing a hand on her shoulder for support. Her master lifted, and in response Orin tried her best to stumble onto her feet, with mixed results. As she straightened herself out with the help of Satori, she heard her bones shift and crackle in strange ways—followed by an absolute lightning strike of localized pain in the leg and the fuzzy static that came to replace it.
After a sharp intake of breath and a pained wince, Orin settled into a decidedly unconvincing posture—she plastered a smile on her face and shifted all of her weight onto the other leg in a poor imitation of nonchalance, but Satori's face only got graver. It broke Orin's heart. For a moment, Orin tried to separate herself from her master so she could stand on her own—but Satori only squeezed her in closer, as if she would've lost Orin the second she let go.
That didn't surprise Orin much. She knew better than anyone that the events one year ago were still fresh in her master's mind. Even now, it haunted her every action, and now the consequences were starting to catch up with everyone involved. But to Orin, that didn't matter. It never did—not so long as Satori was her master, and Orin was her pet. Satori could march to the deepest pit of Hell, pick a fight with a God, oppose reality itself… and Orin would march along right beside her, no matter what.
Patchouli, on the other hand, did not share the same sentiment. She marched up to the two, at least temporarily uncaring of the fantastical environment they found themselves in, and went straight to airing out her grievances.
"Recklessly engaging with Toyohime like that, against all better logic… one day, and this day might very well come sooner than you think, your obsession with that cursed woman will hurt someone you care about," Patchouli snapped. As she looked to Orin, whose body was riddled with evidence of blunt trauma, her expression softened. "... It already has."
"As if we had any other choice. It was our best shot to kill her, once and for all," Satori replied, stone-faced and cold. "... Besides, let Orin speak for herself. As if you know what she does and doesn't wish for."
"... Orin wasn't the only person who got hurt. Or killed."
"It just so happens that Eirin conveniently falls outside my definition of 'people I care about.' I fail to see the issue." Satori snorted with disgust, as if offended by the mere implication. Orin wanted to speak up and cut between the fighting, but couldn't find the strength to oppose her own master. "That aside, who says I was the one who got her killed? She got herself killed, following her own incomprehensible mess of half-baked ideas and strategies. What are you coming at me for?"
"How could you be so cold toward someone like her? Especially since we were all fighting out there together, as comrades? Have you no shame?"
"I've no love for her. Not after what she did to my sister." Satori stared straight into Patchouli's eyes. Sometimes her master was like this—staring straight ahead through a person, as if judging the content of their soul itself. Sometimes, this was literally the case, given that she made liberal use of her opened third eye. "We might be fighting beside each other, but we're fighting for completely different things. Yukari, Eirin, Kaguya, even you and I—we're all fighting for something different. Those are just the facts. Just as it was a fact that Koakuma had darkness in her heart. It's that kind of fact."
"How cynical. Aren't we friends?"
Satori fixed Patchouli with a steady glare as she thought through her answer. Even with an open eye, Orin found her master's thought process difficult to parse.
"... No. We aren't," Satori settled. "It's not a secret—I'm fighting to get my sister back. I'm fighting to kill the person who turned her into a monster. I'm fighting to protect my family. You are doing none of those things—you're fighting for a more abstract reason: protecting the world, or preventing human suffering, or whatever other justification you assign to your actions. It's admirable, but recognize that It's only by convenience that we're here, helping each other out."
"... Is that right?" Patchouli muttered under her breath. "Then if it came between Yukari, or Eirin, or me, or anyone else… and your family. Who would you choose?"
Silence.
"It's best to be honest with ourselves. It saves us the heartache."
"I see."
In the silence that came after, the atmosphere seemed to become heavier. Orin spent each passing beat being suffocated by the pressure. Her eyes darted from Patchouli to her master, and then back again.
"Er…" Orin started. "Let's ah… could we just figure out what we're going to do next, maybe? Without fighting—that would be nice."
"Good plan, Orin," Satori said. Though strangely enough, she wouldn't take her eyes off of Patchouli. "I'm not quite sure what we would do without you."
Patchouli looked away. Orin couldn't help but feel vaguely responsible—though the second the thought even popped into mind, Satori squeezed a little tighter, as if in reassurance.
"... There's no use in arguing," Patchouli said with a heavy sigh. "Or rather, it's a subject for later, when we aren't all in danger. For now, I agree—we should figure out our next steps."
The guns had long since run quiet.
Those satellites—their powerful bodies forged by the greatest minds, cast in the strongest metals, and mounted with the fiercest weapons humanity could muster—how could they have possibly matched the horror of God's wrath? They could never, and for their hubris, their bodies and their souls were scattered and broken as a million glittering lights upon the ocean.
Those were the kinds of things Kaguya Houraisan thought about as she sat beside a flickering fire, her only source of light deep in the darkness of a desert night, not a few meters from the turned and battered wreckage of the CNS Beyond the Sun. In the void, It was battered by unseen force, turned three times—and upon the fourth, struck down and consumed by the void, as was the divine will of God. To its crew, it might have seemed like nothing less than a castigation of divine nature—but Kaguya knew it was nothing more than the temper tantrum of a child. As infant children must necessarily cry, Koishi must necessarily kill—it was her unconscious will.
Woe upon humanity, as its greatest accomplishment was brought low and made worthless before a child. Her own child. What a dubious honor it was—being the mother of such a terrifying, omnipresent killer.
Kaguya was on the ship when it was attacked by Toyohime. She was there to see Eirin march on to meet her. And she was there to see her die. It didn't bother Kaguya too much—after all, she had watched Eirin die countless times. She will likely watch her die countless more, before all is said and done. But it was there, seized by the temporary shock, that Kaguya lost consciousness. When she woke up, she was deep within the fresh wreckage of humanity's greatest weapon—alone. On what happened to her crew, and why Kaguya was spared, she could only make guesses.
With no direction and no plan, Kaguya spent what felt like hours wandering the claustrophobic halls of that great metal cage of a ship. But she was alone. Alone in such a way that not even the impression of humanity remained. Even the spot where she saw three men become atomized by Toyohime's attack, which had burnt dark impressions of their silhouettes into the steel, was mysteriously void of any sign they were killed at all. The damage remained, but the people were gone—erased from existence in a way only God could manage.
When she eventually emerged from the dark recesses of the ship into a darker night, with nothing but the stars above and the inexplicable ground below, she could do nothing but start a simple fire. The night was cold, and she had a feeling it would be long. Warmth would be needed.
This, alone and huddled by a dying fire, must have been the end. Kaguya shifted closer to the flame, and held her knees closer to her chest. She didn't know what to do. When her own daughter had sought her out, she didn't know what to say. All she could do was recognize—that in pursuit of an easy life, she had made things so much worse. She wondered if it was too late to make things right between herself and Koishi. If Kaguya had looked up to her daughter now, and said sorry, would she hear? Would she care?
She wasn't sure. And she wasn't sure if she wanted to find out.
As she stared at the stars above, Kaguya heard the shuffling of boots displacing the sand. The sounds came in an irregular, halting motion. When it came to a stop, Kaguya lowered her gaze to the figure who stood at the edge of her fire's light.
A moon rabbit in a pilot suit, all ripped up, tattered, and blackened by combat. In the gaps of her suit, her skin had melted away from severe burns—and froze in place, creating large patches of gangrenous tissue that covered her body. As Kaguya's eyes drifted downward, she noticed a patch of body that had a view to the other side. Somehow, by some miracle of medicine, the wound remained stable and closed.
Her face was concealed by her helmet, tinted and patterned by a spider web of cracks, but by the way she stood, so still and lopsided, Kaguya had the impression of an empty gaze just behind the facade.
The moon rabbit carried in her left hand a revolver, its chambers empty and on display as the mechanism that connected the grip to the top half of the hung loose. In her other hand, was an ax, splintered in half at the handle from excessive use and its blade caked in a thick layer of blood.
Without a word, the moon rabbit collapsed into a heap by the fire.
Kaguya rushed to the moon rabbit's side and, upon removing her helmet, froze.
Atonement—she wondered if it was even possible.
Previous Chapter:
Interim Chapter 11

submitted by
Sevchenko874
to
touhou
[link]
[comments]
---
2023.03.22 06:46 anon9083 Utterly burnt out with little options
Let me just start out by saying that in theory, I love my job. I work with a highly vulnerable population that needs services anywhere from 20-60 hours a week, and seeing the progress they make thanks to my hard work is immensely satisfying. The problem is the company, not the work, but I'm really left with very few options.
Despite working at this company for 5 months, I just barely had enough money to pay of my credit card debt two weeks ago. The pay isn't great (especially for the type of work I do), but it is certainly the best I can do living in a rural area and not having any skills that can be done remotely. I also get free healthcare which I can't do without really.
Problem is is that I'm so rural, I'm driving at least an hour there and an hour back every day. I usually have to go to two to three towns across my state and come home so the typical day of driving is more like 3-5 hours, most of which is unpaid. Being in the healthcare industry means that they make us go out in hazardous conditions and there have honestly been some close calls. I work 6-7 days a week as well, with some days only being 3 hours long, which is not worth my commute.
The toxic atmosphere is really weighing me down. We get vaguely threatening emails every week, have terribly optimized schedules that make me provide worse services and my clients unhappy, and are pushed to the point where someone is quitting every two weeks because they can't take the stress anymore. I've had two panic attacks in the past week, and I don't really get panic attacks anymore.
It doesn't help that I essentially have five bosses either. Ive got 9 clients managed by four different people, and tomorrow I work four hours with my hardest client while being supervised by my least favorite boss. I'm dreading it so much and haven't been able to sleep, which is why I'm writing this. The demands of this client and boss combined are pushing me over the edge.
Being in a rural area, if I want the good pay I have to go far. This company has the best benefits and pay in this sector but I still don't have enough to get my own place in this renting market. My only option really is to secure a place closer to a really big city and transition jobs, which is a really farfetched thing to think about when you only have 1.5k in the bank and spend about half your paycheck before you even get it. Working 40 hours over 7 days, plus about 20 hours of driving, just doesn't give you a whole lot of time to think about apartments when all you want to do is sleep.
Not really looking for advice here, I'm just a 23 year old dumbass who needs to rant. Really just want 8 five hour days with a schedule that doesn't change almost daily. It's also insane that I make $26/hour when this company is pulling in upwards of 2 million dollars a year per client, and I have 9. Sure I'm not the only one who works with them, but I certainly work with each one for about 20-50% of their billable hours. Really I just want to be respected and appropriately compensated, that's all.

submitted by
anon9083
to
antiwork
[link]
[comments]
---
2023.03.22 06:45 FunRecording123 Should we be completely upfront in an Arranged Marriage?
I am 29(M). A background of my family first. A few years back my father has an accident and is paralyzed from the waist down. My mother has been the person who takes care of him since he can't do most tasks independently. My cousin sister comes in some days and helps in certain things like giving him a feet massage etc. Now my mother has health problems and she won't be able to take care of my father for much longer. Also my cousin has moved to a different city and she isn't there to help too. It's just my parents and me and my brother and we don't have any females in the family. So my parents asked me to get married so we will have more hands on deck to help with my father. My family doesn't trust outside help to take good care of father as needed. So we registered on matrimony sites
I matched with 2 people and we had initial talks. We prefer a housewife but a working from home woman is also fine as long as she can manage with helping father. At what stage should I tell my would be wife about my father's condition and her responsibilities?
I asked my friends and they advised me to tell them after marriage. They said no one expects everything to be truthful in an arranged marriage. One friend gave the example of his sister who was in a long term relationship which her family knew but they broke up and after they got her into AM and she kept it from her fiance till after she got married, so it will be too late and the marriage wouldn't be called off. Another friend had a police record of sexual harrasment 5 years back and his wife came to know about it 2 years after marriage. Many other cases too. So in an arranged marriage does anyone expect complete truthfulness or things like lying by omission is okay? I promise to take care of all my wife's needs as long as she takes care of my parents

submitted by
FunRecording123
to
RelationshipIndia
[link]
[comments]
---
2023.03.22 06:42 Competitive_Iron_645 We're working on a project to revive Dexter and give it a better ending!
I know, many fanfics have been written about Dexter, but me and my buddies are taking it to the next level, either with a comic book format and a machinima inside a video game. It will be free, we don't wanna profit off this cause that ain't cool or legal. MCH will be featured using a deepfaked voice, the technology is getting better each day. I've used the technology for my Fallout 4 mods and was very happy with it.
Here is the plot summary we agreed upon and it continues after New Blood:
As Angela calls in the shooting, the FBI and Batista start going over there. Dexter has survived, however. Turns out he was wearing Logan's kevlar vest and only got injured. He expected to die, but survived. He sneaks away while Angela is searching a trash can nearby for evidence. The FBI and Batista arrive too late.
Later Dexter blackmails Angela. She will help him leave town or he will expose the lie of Angela "shooting" him and Angela will lose her career, maybe go to prison. She's left no choice and agrees to help. She sneaks Dexter out of New York state in the trunk of a police car. The FBI let her pass all the checkpoints.
Dexter needs medical help and gets it from a vet. The vet doesn't quite fit the code, but he's actually torturing and killing animals. Oh well, better get rid of him anyway cause he's a witness and still a pretty bad guy. Dexter kills him. The vet is the first person to explicitly name him as the "BHB" before he dies.
From a grave in Miami, a man emerges. It is James Doakes, his body seemingly restored.
Dexter changes his appearance and tries to get into contact with Lumen who's in Minneapolis, the one person who knew his secret. She helps him set up a new identity, but she's also married now, making things pretty awkward. He must now adapt in a new city while in hiding and struggling with his urges. His new identity is Daniel Ambrose.
Doakes has taken on a new identity as Steve Mathison and infiltrates himself in Dexter's new life, causing all sorts of problems for Dexter in subtle ways. He gets him in trouble with his employer, his new friends, even with Lumen and her husband. He makes his double life almost impossible for example taking bits and pieces of evidence back to his crime scenes. This eventually causes the FBI to come to town and start looking for Dexter.
Lumen eventually will reconcile with Dexter and team up against Doakes and then there's a crazy exchange of gunfire 4-ways between Doakes (who seems to come back healthy every time he's mortally injured by Dexter) Dexter&Lumen, a gang of hoodlums that Dexter was tracking and some FBI forces, leaving many dead.
In the finale, there's a crazy chase to the location where this all started. The Everglades. Doakes wants Dexter to turn himself in and take responsibility for framing him. Dexter agrees so he can save Lumen, but it's revealed that Moloch resurrected Doakes and evil power is keeping Doakes alive. Doakes kills Lumen. It was all a trick again. Dexter collapses on the ground, devastated, Debra, Rita and Hannah died, now he's lost Lumen. Moloch reveals he caused Hannah's cancer.
This sends Dexter into a rage, he attempts to kill Doakes, but fails. Doakes walks off into the sunset.
Many months later, Dexter tracks Doakes down. He kills Doakes in a way that would make sure he never comes back, completely destroying his body in a woodchipper. In reality, Doakes set him up again and wanted to be killed. The video footage conclusively proves it is not self-defense.
Dexter gets acquitted in court of being the BHB and even of killing Logan thanks to his lawyer arguing that Logan was an abusive cop who wanted to rape him in jail. His lawyer has no defense for the killing of Doakes, or rather Steve Mathison. He's sentenced to life but escapes thru the prison bus window and falls off a bridge into a lake in an apparent suicide.
We see Harrison and Angela attend Dexter's funeral and a spot of blood is seen on his shoe, implying that he's also become a vigilante serial killer.

submitted by
Competitive_Iron_645
to
Dexter
[link]
[comments]
---
2023.03.22 06:42 LaxHnl The Trump Crime Syndicate
---
2023.03.22 06:42 CloudyMcRowdy Getting a mortgage to move for new job, after leaving old job?
We are in the process of trying to move to another city, for my wife to take a new job. She already has an official job offer, but has since stopped working at her day job.
We currently have a mortgage on our house, and have about 50% of the home in equity. We are looking to sell our house, and buy a new one, in a different city. The only problem with this, is that she's not working in order to show income, as of right now, at least. She spent over 8 years in her last position, and was forced to resign(illegally, but i cant get her to sue). We've been building her credit for 2 years now.
How do we get approved for a mortgage so we can move to the new city and she csn start her new job? Renting isn't really an option that I've been able to find, due to having a child, a dog, and a bird. As well as the only thing stopping us from just showing up at the bank and asking for a mortgage, being thst as of today she has no income to show.
There has to be a way to obtain a mortgage so that we can move and she can start her new job? We are looking at a 20% down payment and 6 months of the mortgage and utilities completely paid for, even if she didn't have a job lined up. She has an offer letter and everything. We need to get there for her to start... we've been doing door dash and instacart for extra money in between these positions, but nowhere will allow us to use that as income, unless she's filed for 2 years from it... but they say we can come back as soon as she has a 40 hour paycheck to show from the w2...
We need to move soon, or she will lose the position and then we're screwed long-term.
How can we swing this? I can't figure it out, but it has to be possible...
(I can not work due to disability)

submitted by
CloudyMcRowdy
to
personalfinance
[link]
[comments]
---